Parent Update - BBC cameras visit our school
Last Friday, in a memorable and incredibly special day, the school officially opened the Donald Brown Suite, named after its first head teacher. Donald, who is a well-known local historian, was head teacher of WCSA from 1965 to 1987. The event was attended by Donald's wife Barbara and Daughter Nicola. The guests also included Dick Symes who was the first deputy head teacher at WCSA.
Principal Jacqui Scott said:
The morning also recognised the 20 years since Jill Dando was tragically killed. Jill Dando was one of Donald's students and rose to become one of Britain's best loved TV journalists.
The Priory learning trust has seven news rooms named in honour of Jill, across their schools that encourages young would-be journalists to give good news, positivity and a mental wellbeing boost in schools. Over 5000 children in Somerset have been inspired by the life of Jill to push out good news across the area in local newspapers, radio and TV.
There were around 30 students attending our event from the Jill Dando News Centres. We had speeches from students, Nigel Dando and ex-priory student Katherine Smith, who is now a senior producer at the BBC. Katherine spoke warmly of how Jill had inspired her to go in to Journalism.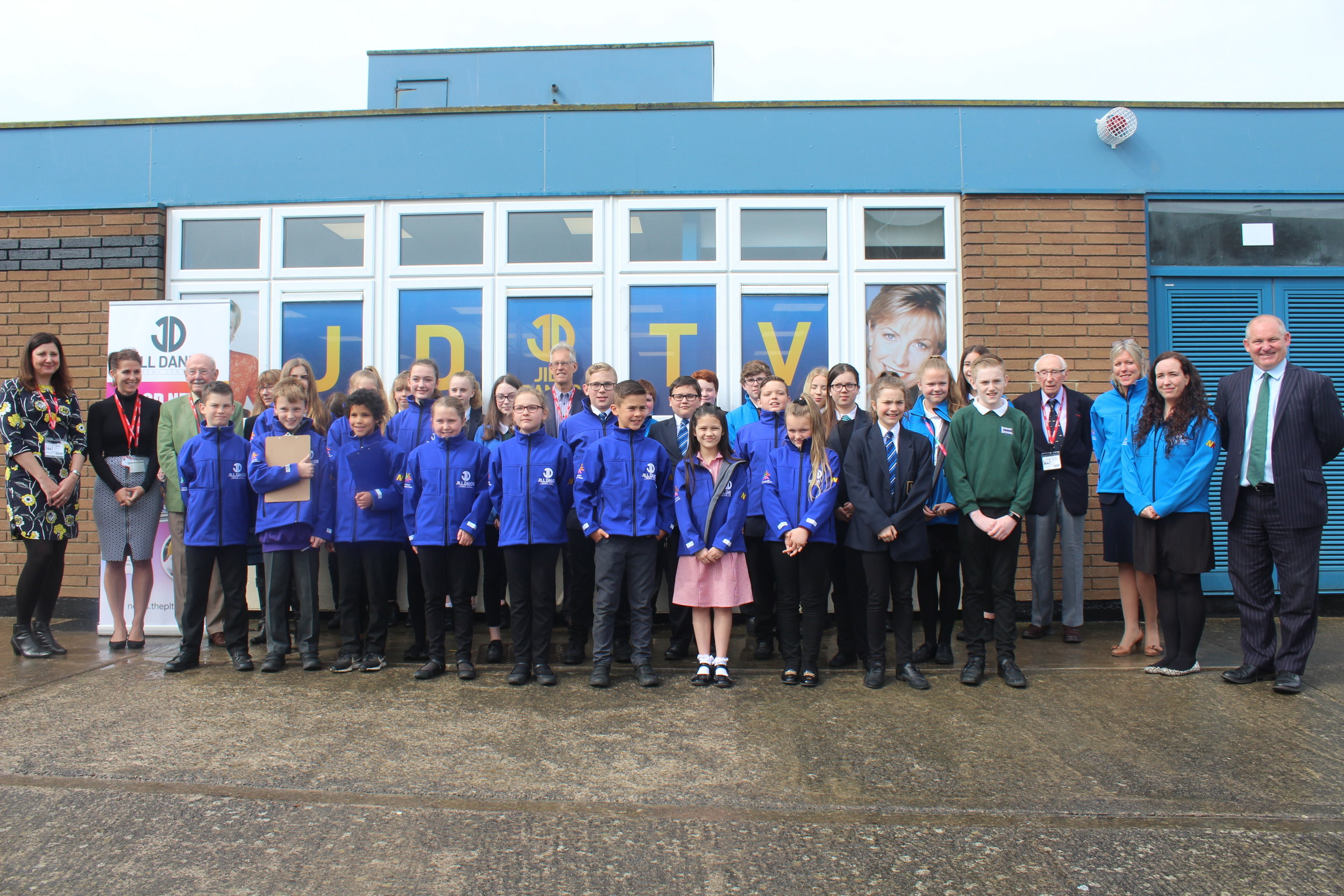 Students are trained by Jill's brother Nigel and other professional journalists and editors from local, regional and national Media. Their stories then are published both traditionally and in an electronic format, and in their own newspaper 'The Post' which they deliver to their old primary schools.
Student journalist Aimee Braithwaite, 13, said:
Student editor Olivia Finch, 14, said:
The students' work has highlighted Jill's life and legacy, boosting positivity, kindness, good news and mental wellbeing. The JDNCs are simple but powerfully effective. Armed with iPads and notepads, the children aged 9 to 18 find and write positive stories across their schools and community.
The BBC camera crew were at the event showing our students the technical side of journalism and what goes on, not just in front of, but behind the cameras. All of our Jill Dando journalists benefitted from watching a film crew at work and Olivia Finch made a debut on BBC Points West that day reporting on our day.